Boston Blues Bands and Artists

Maybe you want to play blues at your weddings, birthdays, club shows or other event? We listed the best local Boston blues bands and artists. On this page you will find all the needed info about them. To know more, contact these artists now and start preparing your playlist for the coming event. Get to know more about the types of music these bands play and pick your favorite band to play for you.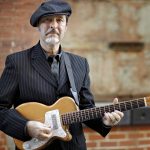 Boston, MA
Peter Parcek is an award-winning blues guitarist hailing from Boston. He has been nominated for a 2021 Blues Music Award in the Rock Blues category of the BMAs for the album "Mississippi Suitcase"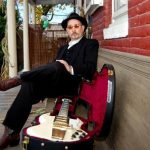 Lil' Stevie and The Westsiders
Boston, MA
Lil' Stevie and The Westsiders has been playing the New England club scene since 2007 and is fronted by Stevie Silver on guitar and vocals."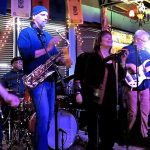 Boston, MA
John Peterson is the JP in JP and Friends, Great Musical Talent and Good Clean Fun.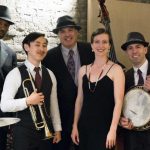 Boston, MA
Welcome to the creswell club. We're friendly, flexible, top-shelf musicians who love the worldwide evolution of jazz in the 20th century.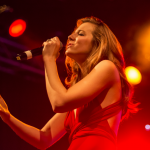 Boston, MA
La Vie En Rose Band is a tasteful marriage of French Chanson & Golden Age swing, with a repertoire of timeless American standards and French jazz songs: a unique alliance between the old world and the new, between French charm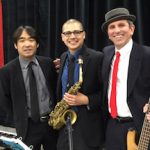 Boston, MA
"Jazz in the Air" jazz bands with 2 to 6 of the finest musicians in the Boston & Providence areas on your choice of sax, piano, guitar, bass, drums, trumpet, flute, trombone & vocals.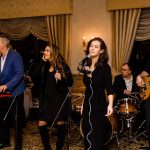 Boston, MA
The members of BSB are your music experts, wedding aficionados, and the life of the party. We're a customizable 1 to 9 piece band specializing in dance music for weddings, corporate events, and private functions.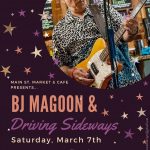 B J Magoon & Driving Sideways
Boston, MA
4-7 Piece Band playing a groove-priority mix of Blues, Swing, Roots Rock, Americana, Rythm & Soul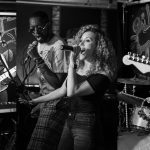 Cover Story Entertainment
Boston, MA
We are a Boston based group of tightly knit musicians performing weddings, clubs and corporate events and providing the BEST entertainment!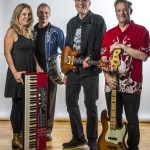 Boston, MA
Bees Deluxe is a full-tilt, acid blues collective comprised of Boston-based musicians. Their unique repertoire includes originals and re-interpreted 60s, 70s, and 80s covers.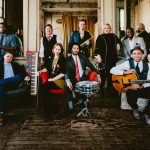 Boston, MA
We're live music experts, wedding enthusiasts, and party starters. We're a premium, customizable 3 to 14 piece band specializing in high-energy music for festivals, weddings, corporate events, and private functions–at a sensible price.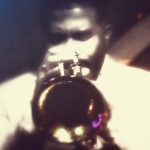 The Lance Houston Quartet
Boston, MA
Lance Houston and his talented jazz quartet produce magical and imaginative interpretations of jazz standards.